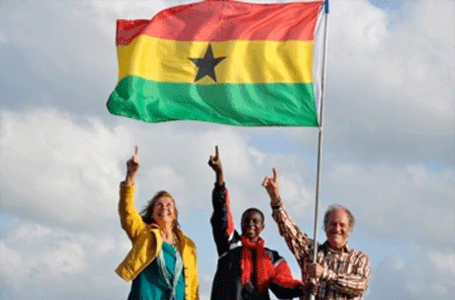 For more general information or when having questions about Hand in Hand contact us via handinhandcommunity@gmail.com.
Postal address PCC: needed for Visa applications!
PCC – HAND IN HAND COMMUNITY
ST. THERESA'S HOSPITAL CLOSE
PCC QUARTERS 1 + 2
NKORANZA B/A
How to contact us
Donations and sponsoring
For more information about donations please contact
Foundation Hand in Hand (Maasland) in Holland
att.: Mr. W. Mur, secretary / treasurer
Bonifatiuslaan 8
3621 DH Breukelen
The Netherlands
Tel.: 0031 346 266 842
For sponsoring/financial adoption of a child please contact our sponsor administrator
For information or questions about other possible contributions for Hand in Hand
Banking details
Name account: Hand in Hand
IBAN account number: NL24 RABO 0127 7641 43
please indicate: "sponsoring for (… name child)" or "donation for …" etc.
International Bank code:
SWIFT / BIC: RABONL2U
The Foundation Hand in Hand is recognised as a Charity (ANBI) by the Dutch Ministry of Finance.
Volunteers
For more information about voluntary work:
Guesthouses
For making reservations for one of the guesthouses:
or call directly with our hostesses in Hand in Hand: +233 24 273 1095
Products sheltered workshop
For information about buying products from the sheltered workshop: