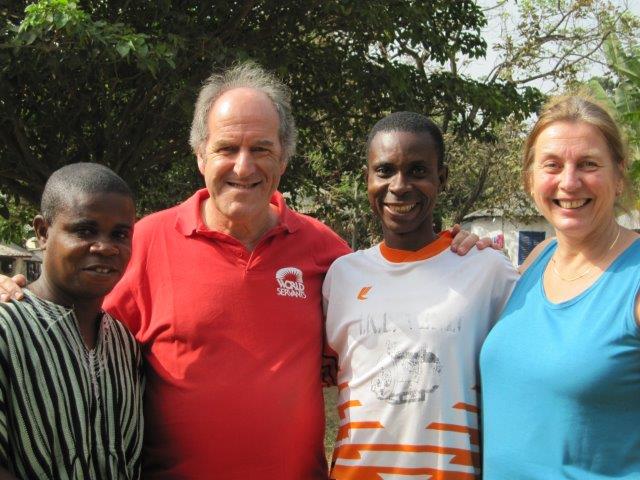 The former Dutch tropical doctor Ineke Bosman once had a very special dream: the creation of a safe and loving place to live for intellectually (and often multiple) disabled children in Ghana. These children are still undervalued and abandoned, among others as a result of the widely spread fear for "evil spirits".
By founding the Hand in Hand Community in Nkoranza in 1992, Ineke Bosman was able to make her dream a visible and unique reality. Ineke retired in 2009 and left for Holland. Since then Albert van Galen, together with his wife Jeannette, has taken over the leadership of this wonderful community.
History of PCC
The concept of forming an ecumenical Christian community with the aim of providing a home and shelter for abandoned children with intellectual disabilities dates from 1990. The founders were aware of how gruesome the fate is of some of the so-called water children. At some places in Ghana people still traditionally believe that intellectually disabled children are the result of sexual intercourse of water spirits with the mothers of the children. Therefore it may not come as a surprise that the life of such a child is difficult to accept at home, the family is scared to death and unjustly the mothers feel guilty.
Hand in Hand Community, overview
Sheltered workshop
Since 2004, the Community also runs a beautiful sheltered workshop, which was established by Ellen Seldenthuis, a Dutch volunteer. The nice products from the workshop are sold in Ghana and Europe and even in North-America. This also contributes to raise the necessary funds for running Hand in Hand.

Hand in Hand Community, volunteers